Serving clients in Cheltenham, Gloucester and the Cotswolds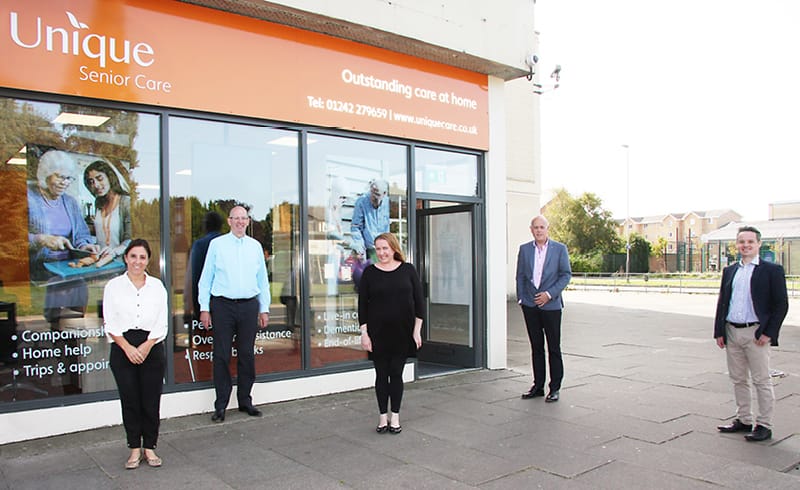 The new Unique Senior Care Cheltenham office was officially opened by our co-owners Philip Wright Howarth and Philip Maundrill, accompanied by the local Registered Manager Faye Galling, Director of Innovation Jim McCabe and Head of Marketing Anna Carless.
With successful branches already established in Solihull, Coventry and Warwickshire, the office in Cheltenham enables us to build on our extensive experience and deliver outstanding, bespoke home care services to clients in Cheltenham, Gloucester and the Cotswolds.
Director and owner Philip Wright Howarth commented: "One of the things we are most excited about is meeting new clients; having a base for people to pop in and talk to us will make it easier for clients, and their families, to find out about our home care services whilst giving them peace of mind that support is local and accessible."
 
Our one-to-one care services are highly personalised and built around the needs of the individual, enabling our clients to stay in their homes for as long as possible. It doesn't matter how simple or complex our clients' needs are, from Companionship through to Live-In Care – our Caregivers ensure that every client is cared for with respect, dignity and compassion.
If you believe that you or your family member would benefit from having some support at home, drop into the office for a chat or give us a call on 01242 279659.  We'd be very happy to discuss your needs and the type of support you are looking for.