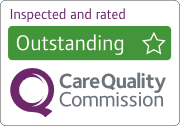 Unique Senior Care in Balsall Common
Surrounded in vibrant green countryside, Balsall Common may be a young village but it is one that is well placed for anyone who would like to live near to some of the finest attractions and days out in all of Warwickshire.
With offices in Knowle, Unique Senior Care provides a wide range of domiciliary care services for the elderly of Balsall Common, and all the surrounding areas. Our sole focus is to provide outstanding quality homecare delivered by kind, compassionate carers, so you can live independently where you are happiest ie your own home.
Our services are bespoke and are regulated by the Care Quality Commission (CQC) and range from companionship though to specialist condition and end of life or palliative care.
Our priority is to ensure our clients receive safe care that is delivered with dignity, patience and understanding. We ensure all of our carers and their office support teams are PCR checked for COVID-19 on a weekly basis. They are also DBS checked and we only employ people who pass our 'Mum Test' as our minimum expectation is that they will care for our clients as though they were their owned loved ones.
All our carers receive comprehensive on-going training which ensures they have the knowledge to provide your loved one with the highest quality care and support through our hourly and live-in care that includes home help, respite, personal care, and end of life or palliative care.
You can be re-assured that our Directors Philip Maundrill and Philip Wright-Howarth have both been though the challenges of organising care for their loved ones. It was these (poor) experiences that encouraged them to set up their own homecare service over ten years ago with one clear aim for their clients – to provide the very highest quality of bespoke elderly care as they wanted for their own family members.
We have a total focus on quality, and our company motto is 'People above all else' which encapsulates everything that we do. Continuous learning and improvement is at the heart of our everyday practices to ensure that we continually strive to improve the outcomes for our clients and their families.
People should be able to live their lives as they wish, so we design our services to enable them to achieve their own goals. This may mean supporting them to do the things they enjoy but find a little more difficult such as getting up in the morning, or preparing a nutritious meal or managing their medication.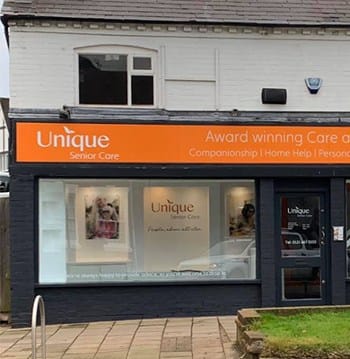 Call us now on 0121 667 5555 to hear more about how we can help you.
So, why are we different?
You can expect us to arrive when you are expecting us – on time every time.
We know that consistency and continuity are important and leads to more meaningful relationships with our carers.
Our services are designed to enable our clients to live their lives as they wish.
We do not believe quality care can be delivered in 15 or 30 minute slots – so our minimum call duration is 1 hour.
Our reputation is important to us – so rightly our standards are very high.
We don't expect our staff to wear uniforms – we want them to look like a friend or family member when supporting our clients out and about.
Services we offer in the Balsall Common area:
All our visiting hourly homecare services are designed to meet the individual needs of our clients
You can schedule anything from an hour per day, up to 24 hours per day if required. If your loved one is worried about being alone overnight or has specific night-time needs, we can provide a waking or sleeping night service.
In order that you receive the care you require, we believe that outstanding care in the home needs to be tailormade to your circumstances and wishes. We can help with a wide range of services from companionship, home help, meal preparation to more specialist dementia, parkinson's complex care or end of life and palliative care.
All of our care plans are individual to our clients and are prepared by Debbie, our Registered Manager; but only after she has met with you and your family to understand what is important to you, your routines, preferences and dislikes. She will also develop a picture of the kind of person she thinks would be best suited to visit you at home. All of this ensures that we provide a service that best meets your requirements.
Live-in or 24-hour care can be a better and more cost-effective option to meet your needs than hourly care – avoiding the need to move into residential care or a nursing home.
Our live-in carers are directly employed by us (we do not employ self-employed non-regulated agents) so you can be confident in the knowledge that we will manage all of the day to day issues and you or your loved one will be receiving your live-in care from a regulated provider.
As you would expect, our experienced team will soon get to know your preferred routines, so you can get the help when you most need it.
Call our expert team on 0121 667 5555 and find out how we can help you and your family.
Hourly Homecare Visits in and around Balsall Common
A clean, tidy and safe home can make a lot of difference to your wellbeing.
Our home help service, with our friendly carers who can keep your home in tip-top condition with some cleaning, hoovering and a good spring clean. If you have some shopping errands they can help with these too.
Sometimes, your loved one may be unsure about receiving some care or support, so this can be an excellent way introducing them to a little help.
We are also able to provide assistance with meal preparation too, as we all know the importance of maintaining a good diet in order to preserve the best state of health.
Loneliness and self-isolation can have a hugely negative impact on the elderly or those living with specific conditions.
This is where our companionship service can make such a difference to your loved one's life. We have so many case studies where we have seen the positive benefits that a social call can make.
Our companionship calls are at the heart of our service and we regularly see the huge and positive difference it can make to the well-being of our clients.
Whether it be social engagement, attending a family or social event or appointment to supporting your loved one to maintain their interests and hobbies; our companionship service can assist.
We understand that Personal Care is exactly that: private and personal!
It can be one of the most difficult challenges for your loved ones to come to terms with; however, we understand this and our carers are highly experienced and sensitive to their personal care needs.
Their expertise in providing a dignified, caring approach will ensure your loved ones will receive safe support with their morning and evening needs which may include washing and bathing, toileting, shaving and assistance with medication.
When faced with a diagnosis of dementia, the impact on the sufferer and their loved ones can be life changing and distressing.
Managing the associated personality changes and confusion can be very challenging – so it is important that your dementia care provider has the necessary experience and training to effectively manage these issues.
Unique Senior Care have a wealth of experience and knowledge on the best practices to manage the care of those living with dementia. Our team of Dementia Champions, Memory Support Worker and knowledgeable learning and development team are all on hand to support with ongoing support to ensure your loved one receives the highest quality care.
Informal or family carers can face challenges and huge responsibilities when caring for their loved ones.
This can be exhausting and our respite service can provide support to allow a much needed break from the ongoing demands of looking after a loved one.
Our hourly and live-in carers can provide respite calls of any duration – including overnight, waking or sleeping calls to allow for some quality sleep.
Palliative/End of Life Care
Faced with your loved one needing palliative or end of life care, we are available at this very difficult time - when you need us most.
We are very experienced at dealing with the hugely sensitive requirements of providing palliative or end of life care. Our experienced carers will provide compassionate, dignified and sensitive care that will also give you peace of mind.
Careful co-ordination between other specialist nursing teams may also be required to provide your loved one with all the care necessary to ensure they are comfortable.
Our aim is to enable you and your family to enjoy as much time together as possible with your loved one.
Specialist care for people with complex needs requires a detailed understanding of the condition(s) involved.
We have the experience to support you or your loved one in these circumstances and you can be assured that we will provide safe care that addresses your special needs.
Our specially trained team have practical experience of numerous complex conditions such as Learning Disabilities, Dementia, Parkinson's, Multiple Sclerosis, or for those that have suffered a stroke.
If your care is provided by a wider health team, we will ensure we liaise effectively with the other agencies involved, and our aim (as always) will be to enable you to enjoy living in the comfort of your own home.
Meet Claire, our Registered Care and Live-In Care Manager for Balsall Common
Claire has been working within the Live-In sector for 6 years. Prior to this she was a Care Co-ordinator. She also worked as a personal assistant previous to having a family and doing her NVQ Qualifications in Health and Social Care.
Claire loves meeting with carers and clients and her biggest aim is for all her clients and carers to feel supported and valued. She always wants to give a VIP service and would like for all her carers to be open and transparent with her and know they can contact her about anything.
She has a busy social life with her family and friends living in London, where she is originally from. Claire is the youngest of 11 siblings and has 2 girls of her own. Claire loves dog walks, running and enjoys cooking.
Claire
Registered Care Manager
Victoria
Care Co-ordinator
Unique Senior Care
1584-1586, High Street,
Knowle, B93 0LF
Monday – Friday 08:30am-8:00pm
To talk to a member of our team about how we can help you. Someone is available to discuss all Care enquiries 24 hours a day, seven days a week.