Unique Senior Care can support our clients with learning disabilities to achieve their outcomes using a person-centred and holistic, learning disability care planning approach, which we refer to as; The Good Life Journey.
We take particular consideration to the following models of care for learning disabilities;
1. Person-Centered Approach:
Unique will tailor support to each individual's unique needs, preferences, and goals. We will always involve the individual, their family, and any relevant professionals in the planning and decision-making process.
2. Assessment and Goal Setting:
We conduct thorough assessments to understand the individual's strengths, abilities, needs, and aspirations. * We help people to Identify specific, achievable, and measurable outcomes in collaboration with them.
3. Communication:
Our skilled Caregivers use clear and simple language when communicating with the person. * We adapt our communication style to the individual's preferences for support at home, such as visual aids or sign language.
4. Empowerment:
We will always encourage people to express their opinions, make choices, and actively participate in decisions about their care. * We support the development of self-advocacy skills to enable them to voice their needs and preferences.
5. Skill Development:
We use an enabling approach to support and develop practical life skills, such as cooking, cleaning, personal hygiene, and managing money.
6. Structured Routine:
We will help to establish a bespoke and consistent daily routine to provide predictability and reduce anxiety for our older people with learning disability.
7. Positive Behaviour Support:
Our Caregivers are trained and skilled in the implementation of strategies to address behaviour that is in a positive and constructive manner. * We will ensure that our care plan and risk assessments focus on understanding the triggers for behaviour and seek to find alternative ways to meet the person's needs in their learning disabilities support.
8. Social Inclusion:
Unique Senior Care provides companionship support to provide opportunities for social interaction and community participation to combat isolation; where we support people to connect with relevant community resources, social groups, and activities.
9. Healthcare and Well-being:
We will ensure that our clients have access to regular health check-ups and necessary medical care. * We have a high focus on the Promotion of a healthy lifestyle through exercise, proper nutrition, and mental well-being activities.
10. Family and Support Networks:
We will always involve family members and friends as part of the support network, where appropriate and collaborate with other professionals, such as speech therapists, occupational therapists, and psychologists, to address specific needs.
11. Regular Review and Adaptation:
As part of our ongoing review process of learning disability care for, we will continuously assess the person's progress toward their goals and make necessary adjustments to the care plan. * We encourage regular feedback from the individual and their support network to ensure their needs are being met.
Unique Senior Care understands that every individual is unique, so our approach is customised based on people's specific needs and preferences. We know that flexibility, patience, and empathy are essential when providing care for adults with learning disabilities, to help them achieve their desired outcomes.
Learning Disability Care: Next Step
Whether you need support for just a few hours a week or care for 24 hours a day, seven days a week, we are here to support you. Our Caregivers never visit for less than an hour. This way, we ensure that our clients get the very best learning disability care imaginable. Every person is unique, therefore the service we provide will reflect the individual needs of our clients, whatever they may be.
For more details please contact us on the number below or via our contact us page.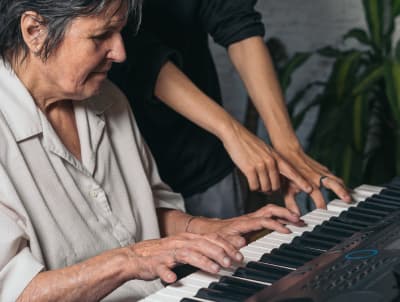 Why choose Unique Senior Care?
We only directly employ Caregivers who we would allow to care for our own loved ones.
Our Caregivers understand the need for punctuality.
Where possible, we always strive to send the same Caregivers.
Our Caregiver training is rated best in class by our Industry Peers.
We don't believe quality care can be delivered in 15 or 30 minutes, so our minimum call duration is 60 minutes.
You will be supported with a dedicated office point of contact.