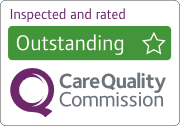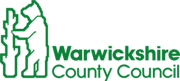 Unique Senior Care in Kenilworth
Kenilworth is a treasure trove for anyone interested in history, with trips out to the stunning ruins of Kenilworth Castle and Stoneleigh Abbey being the 'must do' visits.
Unique Senior Care can provide a range of quality homecare services in Kenilworth and the surrounding areas to ensure you or your loved one are safe and receive compassionate care in your own home, where you feel most comfortable. Delivered with dignity and respect, our services include hourly care and companionship through to 24 hour live-in care coupled with complex needs care.
Our experienced team in Kenilworth and the surrounding district are rightly proud to have been awarded an inspection rating of Outstanding on two successive occasions from the Care Quality Commission (CQC) This rating is awarded to less than 5% of UK homecare providers and recognises that our relationship based hourly and live-in care is the very best available and enables you or your loved one to remain living at home for as long as possible.
We only directly employ our carers and all of them are PCR tested for COVID-19 on a weekly basis. They are all DBS checked before starting with us and must pass our most important 'Mum test' which requires them to be caring, kind and considerate enough that we would allow them to look after our own Mum, as well as being the best in the industry.
They receive extensive and on-going training, so you can look forward to receiving the highest quality homecare in Kenilworth through our hourly domiciliary, companionship, respite, end of life and palliative care.
Directors, Philip Maundrill and Philip Wright-Howarth set up the organisation over ten years ago with the aim of learning from their own experiences of supporting their own loved ones with their care and support needs.
With a total focus on quality, their aim is to consistently provide the level of care that they expected for their own family members – but sadly, did not experience.
The service focuses on putting 'People above all else' and we have a systematic approach to continuous improvement across the whole organisation to ensure we learn from everything we do and to assist us in delivering an excellent service.
Our sole aim is to enable our clients to live their lives as they choose. This could mean supporting them with their morning and/or bed time routines, assisting with meal preparation and any medication requirements, or by providing companionship to allow you to do the things that are important to you. Whatever care help and support you require, give our CQC Outstanding rated team a call on 01926 629030
We have been rated Outstanding (twice) by CQC – less than 5% of home care providers have this rating.
We will arrive on time – every time.
Wherever possible, our aim is to never send a stranger – we will send the same carer.
Our view is quality care cannot be rushed, so we do not provide 15 or 30 minute visits – our minimum call duration is 1 hour.
Our reputation is very important to us – so quite righty, our standards are very high.
We think it is important that our staff do not look like medical Nurses – so they do not wear uniforms.
Our aim is for our clients to remain living independently in the comfort of their own home, so our services are designed with this in mind.
Services we offer in the Kenilworth area:
Our hourly domiciliary homecare services are designed to meet our clients unique and individual needs.
Visits can be planned from an hour or more per week – to several per day. If additional peace of mind is required at night, then sleeping or waking night care can be arranged to address and worries about being left alone at night.
Our services are bespoke, which means our aim is to provide support when you need it and at a time that is convenient to your normal routine. Our carers can help with companionship, home help and specialist care for complex conditions such as Parkinson's, Learning Disabilities or Dementia.
Our bespoke approach means our care plans are tailormade to your needs and will only be prepared when Katie our registered Manager has met with you (and possibly your family) to understand your needs and what outcomes you are looking to achieve from our service.
Sometimes live-in or 24 hour care may be a better solution to your needs than an hourly care arrangement. It can also be a more cost effective than moving to a nursing home or residential care setting – especially when it is a couple that need support.
In these circumstances, our live-in or 24 hour care service could provide all the care and support you require – whilst allowing you to remain in the place you most love – your home.
Unlike some live-in care providers, we only provide experienced carers who are directly employed by us – therefore giving you the reassurance you will be receiving care and support from a regulated service which is monitored by the Care Quality Commission (CQC). This also means you will not have to worry about a thing as we will manage all of the day to day issues.
Once we understand your routine and preferences, then we will be able to ensure you benefit from all the help you require – exactly when you need it.
Call our CQC 'Outstanding' rated, expert team on 01926 629030 and find out how we can help you and your family.
Homecare Visits in and around Kenilworth
If a little help around the house such as cleaning, hoovering or a spring clean would help, one of our friendly carers can help keep your home looking lovely.
It can also be can be an effective introduction to getting your loved one some initial support – as they may not feel ready to consider a care option.
If you need a lovely home cooked meal, then look no further. Our carers love to prepare our clients favourites.
Personal care is just that: it is personal and private, so it is really important for you and your loved one to know that we will be sensitive, caring and understand how to overcome any concerns that personal care may bring.
We can provide safe and caring support to help you with your morning and bedtime routines including washing/bathing, shaving, and prompting any medication needs.
It is well known that loneliness and self-isolation can have a major impact on the well-being of the elderly.
This is why our companionship service can make a huge difference to you or your loved one, by providing the opportunity for social engagement, to pursue a hobby or interest, attend a family event or appointment, or enjoy a longer break or holiday.
Our companionship service can also be a very effective way to introduce care and support to loved one's who may be resistant to getting some help.
Our experienced carers really enjoy companionship visits as they can make such a difference  by enriching our clients lives.
A diagnosis of dementia is likely to be life changing for the sufferer and devastating to their family. The associated demeanour and behavioural changes can be upsetting and worrying, so managing these issues requires an understanding of the condition.
We have significant experience of providing care to those living with memory issues. Our specialist  team includes a Memory Support Specialist, Dementia Champions and Dementia Friends all of whom provide bespoke specialist support to our clients and families.
The care needs of those living with dementia requires careful, close collaboration between all health partners, such as GP's, specialist agencies, District and Admiral Nurses. So it is important that our team liaise with these partners to share any observations, and when necessary review the client care plan.
It is well known that informal carers provide hugely important support and care to their loved ones, however this also brings with it a huge burden of responsibility and associated challenges.
Our Respite service is available to give a well deserved break from the everyday demands of providing care for your loved one.
This respite could be from an hour each day, through to an extended daily break, or overnight visits to provide much needed sleep. Our hourly and live-in care are here to help.
Palliative/end of life care
We are very experienced at providing palliative (or end of life) care when you need it most. We understand this very difficult time.
For some of our carers, their unique personal qualities of compassion and sensitivity are best demonstrated during this time, and you can be assured that the Palliative, end of life care will be provided to your loved one with dignity and all the support they require.
They will provide care that is kind and patient, and they will liaise with other specialist nursing teams to ensure your loved one is comfortable, so you and your family are able to spend time with them.
We have an extensive, detailed understanding of providing specialist care for people living with complex conditions such as MS, Parkinson's, Learning Disabilities or for those who have suffered a stroke.
Our domiciliary and live-in carers receive specialist training and are experienced in working with other agencies involved to ensure you receive the care and support required to meet your needs – and potentially allow you to remain living in your own home and therefore avoid having to move into a residential care setting or nursing home.
Meet Katie, our Registered Care Manager for Coventry & Kenilworth
Katie is the Registered Manager and responsible for our Care Quality Commission (CQC) Outstanding rated service in Coventry & kenilworth.
With over 17 years of experience in nursery and elderly care, Katie left school and worked in an early years' nursery.
Sadly, her grandfather was diagnosed with vascular dementia so Katie helped her grandmother provide care and support for him – whilst also working at the nursery. After he passed away, she realised that she would like to make a full-time career of elderly care and joined Unique Senior Care as a carer.
With no qualifications, Katie was identified as a potential 'leader of the future' and joined our talent development programme which provided her with a wide array of training and support. She is currently working towards her Level 5 in Leadership and Management in Health and Social Care.
Katie lives our ethos and vision and values always seeking to put 'People above all else' – whether that be our clients, their families or her colleagues. She says "the part of her job that she enjoys most is meeting new and existing clients to see what we can do to enrich their lives and see the outcomes that we can achieve for them"
Outside of work, Katie has an 18 year old daughter and she loves going on holiday and exploring new places.
Katie
Registered Care Manager
Emma
Field Care Supervisor
Sharon
Field Care Supervisor
44 The Square, Kenilworth
Warwickshire, CV32 1EB
Monday – Friday 08:30am-8:00pm
To talk to a member of our team about how we can help you. Someone is available to discuss all Care enquiries 24 hours a day, seven days a week.