Facing the need to organise home care for the first time can be a worrying and distressing time, so here is some general advice if you are about to commence the journey of looking for help and want a better understanding of some of the key issues.
If you would like some impartial advice, call us on 0808 239 7313 or email info@uniquecare.co.uk and we will be happy to give you the benefit of our experience. What are the benefits of home care?
All too often, organising care can be at a moment of crisis owing to a sudden illness, hospital discharge or an accident such as a fall. This can often lead to the wrong care decision being made.
We know that over 70% of people want to remain living in their own homes as they grow older and often a move into a residential care environment can have a negative impact on a person's wider health and well-being.
High quality 'non-medical' home care can enrich your life and enable you to live independently where you are most comfortable, happy and surrounded by the things you love ie your own home.
Home care is also good for the wider family as they are able to focus less on the stress of managing the day to day care arrangements and can spend more quality time with their loved ones.
What is non-medical care?
Most home care companies only provide non-medical care which means anything that is not 'invasive' or require nursing intervention, such as administering injections, changing wound dressings, cutting nails, and taking vital sign measurements.
Your Care and Support plan
You should expect your care provider to provide you with a detailed care plan that takes into account your background, normal routine, lifestyle and needs. As your circumstances and needs may change over time, the care plan should be regularly reviewed to ensure the service is still suited to your needs.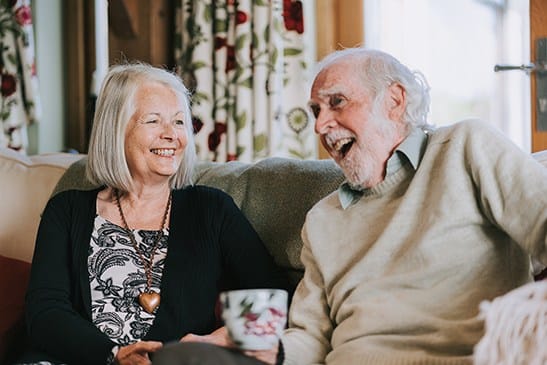 What are the different types of home care service?
Your care provider will agree a care plan with you or your loved one that may include one or more calls per day to provide care and support.
Your care needs may be better supported with a live-in carer who lives with you (and your partner) in your home and is available as and when agreed to assist with your daily needs, which could include companionship, personal care, or home help.
In certain circumstances live-in care may not be appropriate, but around the clock 24 hour care may be the solution where a team of carers provide the necessary support on a shift basis that ensures a carer is available to you for 24 hours per day.
There are a number of potential funding types in England – details are as follows:
Following a care needs assessment which is normally completed by a social worker, you will also need to complete a financial 'means test' assessment. If your assets are less than £23,250 (excluding your home) your local authority may fund and provide your care or in some circumstances you may be required to pay for a proportion of the costs.
Local Authority - Direct Payment
If you are approved for local authority funding, you can choose to take a 'direct payment' which would result in you receiving the agreed/assessed funding amount directly into your bank account, so that you can then source your own care provider/s and manage the relationship with them directly.
In certain circumstances you may be eligible for NHS funded care – which is non means tested. This is often referred to as 'CHC' – continuing health care and is generally only made available to those with very complex needs or who are nearing end of life.
With entitlement to local authority funded care being increasingly difficult to secure, more and more people are paying for their own care privately. In this instance you are free to choose your own care provider and agree the care support plan that best meets you or your loved ones needs.
Who reviews the quality of care being provided?
If you are in receipt of a local authority funded package of care, their providers will be subject to regular quality audits that are completed the local authority.
Additionally, any registered care provider that is providing a 'regulated service' is regulated by the Care Quality Commission (CQC).
A regulated service is deemed as personal care such as bathing, showering, hair washing, shaving, oral hygiene and nail care or toileting and continence management.
CQC regularly inspect providers and provide detailed reports on their key finding's which can be found at https://www.cqc.org.uk/.