Over the past ten years we have provided outstanding, quality care to over 2000 clients.
We could not have done this without having the very best Carers who are hand-picked for their caring nature, compassion and empathy. We understand that caring for vulnerable members of the community is a special honour. For this reason, one of the most important aspects of our service is the selection of our dedicated Carers.
Carefully Selected and Highly Trained
The patience, experience and dedication of our Carers is what makes us unique. It therefore takes unique qualities to become one of our Carers so you can be assured that we carefully search for and select only those people who show care, empathy, love and understanding of older people to join our team.
We ask ourselves a simple question during the recruitment process ie would we allow them to look after our own loved ones - we call this the Mum test. If the answer is no, then they are not for us!
Our bespoke on-going training programme is recognised by industry experts as being exceptional and gives our Carers the the skills they need to provide a safe, professional and quality care service.
We screen all applicants to ensure their suitability for the role. They also undergo in-depth pre-employment checks, including four references that are thoroughly checked and we complete DBS background screening. Additionally, they must attend our extensive induction training course before we place a client in their care.
The same Carer visits each client wherever possible, As a result, our Carers develop meaningful relationships with their clients. It is also important to us that our Carers have enough time to travel so that they arrive on time and are never in a rush to leave.
We understand what quality care should look like and would never deliver a level of care we wouldn't be comfortable seeing our own families receive. In our experience, around three out of four of our Carers have prior experience in caring for an older family member, a further half have cared for older friends, while around a third have cared for both older relatives and friends. Our carers are directly employed and fully regulated
Unlike some care 'introduction' agencies, all of our carers are directly employed by Unique Senior Care and are regulated by the care industry's regulatory body, the Care Quality Commission (CQC)
This means there are meticulous procedures and checks in place to ensure that our carers are of a high standard.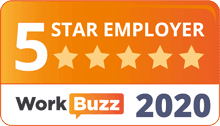 What Our Employees Say About Us
We regularly complete confidential employee surveys to ensure we gain meaningful feedback on how we are doing and what we need to do better. This forms an important element of our company-wide focus on continuous improvement.
Here are some of the key results from our most recent survey:
I am proud to work for the organisation
My supervisor, or someone at work, cares about me as a person
How would you rate the initial training?
I would recommend the organisation as a great place to work
There are opportunities for me to develop my career at the organisation
I am well-matched to my clients