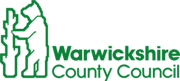 Unique Senior Care in Leamington Spa
The beautiful and vibrant town of Leamington Spa is a treasure trove of things to see and do, but for anyone that is vulnerable, or needs a little extra support it can be difficult to get out and about to enjoy all that Leamington Spa has to offer.
That is exactly where we at Unique Senior Care come in, our Leamington Spa team provides uniquely tailored relationship based home care services that we can shape to match you and your lifestyle.
From companionship, domiciliary care and home help, to live-in care and anything in between. It doesn't matter how simple or complex the requirements are, we care for each person with respect, dignity and compassion, so that you can live happily and independently in the comfort of your own home.
Our team of directly employed compassionate carers are highly qualified, trained and fully DBS checked and have the hands-on experience to provide you or your loved one with quality, specialist home care services including one-to-one live-in care, daily visiting care calls, respite, overnight care or specialist dementia care and palliative care.
Unique Senior Care was set up by Philip Wright-Howarth and Philip Maundrill, because of their very unique personal experiences. Both had taken care of loved ones that had needed specialist care, and together they wanted to create a very unique and personal home care service that ensured that the health, welfare and wellbeing of the people that they supported was put above all else.
We are on hand to support you with the simple things that make life a little easier, like preparing meals, cleaning, popping the bins out, helping you get up and moving around - as well as accompanying you to get out and about socialising in your local area. Whether that's a dinner & dance at the village hall, knit and natter at the local dementia café, or tea and cake with a friend!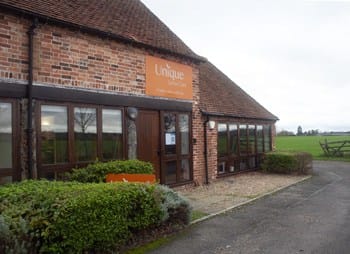 If you are looking for a little or a lot of support, give us a call, we're here to help. Call us on 01926 629030
Our carers complete regular LFT Covid-19 tests
We turn up on time – every time.
We never send a stranger and as far as possible, we try to send the same person.
We do not believe that quality care can be provided in fifteen minute or half an hour slots – so with us it is a minimum of an hour.
Our Live In service is focused on ensuring that our clients can continue to remain in their own homes for as long as possible.
Our staff do not wear uniforms, so to everyone else, they just look like family or friends who are visiting or taking our clients out.
We are very proud of our reputation for providing an outstanding service and we will never compromise our standards.
Services we offer in the Leamington Spa area:
Our homecare visits can be anything from just an hour a day, to a few calls throughout the week or longer visits should your loved one need a little company - we also provide waking and sleeping nights for any concerns that you may have around leaving your loved one alone at night.
So, whether you need a care call each day to help with washing and dressing, a lunch time call, a little help with household chores, or if your loved one has more complex needs such as Dementia, Parkinson's or they've had a stroke, we're on hand day and night to help.
Our care packages are specifically tailored to fit in with your loved ones personal and lifestyle needs, we work closely with our families to put together a Unique Senior Care plan that will fulfill their lifestyle choices, needs and unique personality.
If your loved one has reached a certain point in their life, where a little more care and support is needed, it shouldn't be (and isn't) the only choice to place them into nursing or residential care. You and your family have options.
With our dedicated, fully managed live-in care service, our Manager Nikki and her team are able to support your loved one around-the-clock, to live comfortably and confidently at home.
Your live-in carer will be there to focus on their needs, getting to know you and your loved ones' routine, so that they can remain as independent as possible, but with comfort and support on hand when it is needed most of all.
By selecting Unique Senior Live-in Care, you don't need to worry about a thing! We'll take care of carer pay, holiday or sickness cover, or any of the day-to-day niggles. What's more it can be a really cost-effective alternative to a residential care or nursing home, especially for a couple needing support together.
Why not call our expert team today and find out how our live-in carers can help you and your family?
Whatever help and support you think you require, give us a call, we're here to help. Call us on

01926 629030

.
Homecare Visits in and around Leamington Spa & Warwick
If your loved one isn't quite ready for full time or visiting care, but they are showing signs of needing a little more help around the house, we're on hand to lighten the load with our domestic household services, so if a little vacuuming, dusting, cleaning, shopping or simply a little spring clean every now and again will help, our friendly team can provide a little domestic assistance to keep your home in tip-top condition.
It may even be that your loved one will benefit from a few visits a week for social calls or companionship, or you have a family event or occasion that requires a little more support - someone to be on hand throughout the event so you can relax and enjoy the occasion too.
Here at Unique Senior Care, we believe that by supporting older people to remain in their own home, we can enable them to live more fulfilling lives. This includes providing support with day-to-day tasks like getting dressed, washing and remembering to take the correct medication. We are here to provide assistance as and when required.
We recognise that personal care is just that: it's personal. That's why our care packages are always tailored to meet the needs of the individual.
Recognising that there are changes in your loved ones demeanor, behaviour and suspecting the onset of dementia, can be worrisome, devastating, life changing for both you and life altering for your loved one.
That's where we come in, our fully dementia trained live-in and visiting hourly carers will work alongside you, your family, GP, District Nurse and health support team to ensure that there is consistency in care, routine and any behavioural changes are noted and the care plan is adjusted accordingly.
Here at Unique Senior Care we understand the challenges, and heartbreak that being a main carer can bring. Respite home care can be provided for you and your family, offering temporary support and relief to enable you to take a short break from the demands of providing care for a loved one.
Respite care can be as simple as giving you back an hour a day, a few hours in the afternoon, a stint sleeping overnight so that you can go home for some rest, or to provide full-time live-in cover for a week or two. You decide what you need and we'll be on hand to help.
Palliative/end of life care
We fully understand that when faced with the impending need for palliative or end of life care, it can be an incredibly distressing, emotional and fraught time for families. We at Unique Senior Care are here to provide that specialist support and help when you need it most!
Our compassionate carers are kind, discrete, patient,  and will provide daily, one-to-one care and support, whether that's help administering medication, preparing meals, cleaning or simply doing the washing up. We want you and your loved to spend time together making the most of each moment and we will work alongside your doctor and health care team, hospices, support groups and district nurses to ensure that we offer a joined up care plan with the right level of home care for your loved one, their personal circumstances and your family.
We offer a range of fully managed, person-centred, live-in and domiciliary care options for people living with complex needs; such as Dementia, Alzheimers, Stroke, Arthritis, Multiple Sclerosis and Parkinson's.
Your loved one may have a specialist need but that doesn't mean that they can't remain independent at home. Our expert live-in and visiting home carers can provide specialist support at home, so that there isn't the need to move into a residential setting or nursing home.
Meet Nikki, our Registered Care Manager for Leamington Spa
We are proud to have Nikki Culkeen, a mum of two with over twenty years care experience, as the Registered Care Manager for our Leamington Spa  branch. Nikki started her career in care at the age of 16, working in a care home that was owned by one of her best friends' parents. It was here that Nikki's passion for looking after the elderly and vulnerable started, whilst also studying Health and Social Care at college.
Nikki is an incredibly experienced care manager, she has over twenty years' care experience and has worked in a variety of settings; from public and private hospitals, domiciliary care organisations and care homes, including 18 years at the charity; Mencap. Nikki is a huge advocate for care at home, she has witnessed the benefits to the physical and mental wellbeing of the people that her and her team support, and truly believes that it is each and everyone's right to be able to live with dignity and respect in the home that they know and love.
Nikki says "I particularly love getting to know our customers, they are all so unique - I love listening to their life stories, hearing about their childhood, their family and the little things that are important and make them feel happy. It's really important to me that we as a team get to know the people that we care for, and that we make each and every visit count."
Outside of work, Nikki enjoys spending quality time with her family, which includes two children and her third baby (her words), her dog, who weighs more than her two children!
Nikki
Registered Care Manager
Unique Senior Care, Suite 5A & 5B, Hatton Rock Business Centre, Hatton Rock, Stratford-upon-Avon, CV37 0NQ
Monday – Friday 08:30am-8:00pm
To talk to a member of our team about how we can help you. Someone is available to discuss all Care enquiries 24 hours a day, seven days a week.