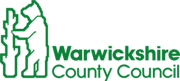 Unique Senior Care in Stratford-upon-Avon
Stratford-upon-Avon, the birthplace of William Shakespeare, steeped in culture and history and set in the beautiful rural Warwickshire countryside is an ideal location for our elderly loved ones to enjoy its wide range of amenities, activities and events including it theatres, arts, music in the parks, and walks along the river.
Our highly experienced team in Stratford-upon-Avon provides high quality, homecare services that are tailormade to our client's needs and are carefully designed to enrich their lives and retain their independence.
From hourly, home help, companionship, domiciliary care, to specialist condition and live-in care. You can be assured we will care for you or your loved one sensitively and with respect and compassion, so that you can remain living independently and happily in the place you fell most comfortable ie your own home
All of our carers are directly employed and are fully DBS checked, COVID-19 tested, highly qualified and receive on-going high quality training. They have hands-on experience which ensures they will provide you or your loved one with outstanding domiciliary home care services including daily hourly care visits, respite care or specialist end of life/palliative care
Launched 10 years ago by Philip Maundrill and Philip Wright-Howarth, Unique Senior Care aims to learn from the Directors personal experience of providing care for loved ones that needed specialist care. They wanted to create a unique service that consistently put 'people above all else' and ensured, the health and wellbeing of the people they supported was at the heart of the service.
Our elderly care services are designed to assist you with making your life easier, like helping you get up in the morning, preparing a nutritious meal, some light house-keeping, assisting with medication – as well as supporting you to attend a social or sporting event in your locality or just to do things that you enjoy and may find a little more challenging now.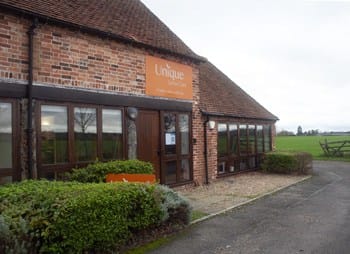 Call our expert team on 0178 920 4040 and find out how we can help you and your family.
We arrive when you expect us – on time.
We will never send a stranger, and where possible, we will send the same person.
Our standards are uncompromising, and we are very proud of our reputation for providing an outstanding service.
100% of our Carers are LFT tested for COVID-19 every week.
Our view is quality care cannot be provided in 15 or 30 minutes – so our minimum call duration is 1 hour.
We do not ask our staff to wear uniforms – so they just look like a family member or friend when out with our clients.
Our Live-in care service enables our clients to remain living where they want ie their own home.
Services we offer in the Stratford-upon-Avon area:
Our hourly homecare service can be completed tailored to your needs and routine and can be an hour (or longer) a day to numerous calls through the week. Should you be concerned about leaving your loved one alone at night, we can also provide waking or sleeping nights for additional peace of mind.
If you require a care visit each day to assist with getting up in the morning, or a companionship call and some home help, or if a loved one has more specialist or complex needs such as Parkinson's or Dementia or they have had a stroke, we can be available day and night to help.
Our aim is to ensure that our services are bespoke and address your loved ones needs. We always work closely with our clients and their families to create a care plan that will enable them to achieve their choices and unique
Our care packages are specifically tailored to fit in with your loved ones personal and lifestyle needs, we work closely with our families to put together a Unique Senior Care plan that will fulfill their lifestyle choices, needs and unique personality.
Having recognised that you or a loved one may require more care and support than an hourly service would cover, nursing or residential care may not be the only option available to you.
Managed by Nikki, our fully managed live-in care service, is able to provide around the clock support for your loved one – enabling them to remain in the comfort of their own home, surrounded by the things that are important to them.
Our directly employed, experienced live-in carer will get to know you and your loved ones routine, and focus on their needs, retaining as much of their independence as possible, whilst ensuring care and support is available when it is needed.
With Unique Senior Live-in Care, you will not need to worry about a thing! We take responsibility for all the day to day issues included carer pay, holiday cover and any unexpected absence. Live-in care can also be a very cost effective alternative to a nursing home or residential care – particularly where a couple both need support.
Whatever help and support you think you require, give us a call, we're here to help. Call us on 0178 920 4040
Hourly Homecare Visits in and around Stratford upon Avon
Quite often, the elderly may not feel ready for visiting care, but they do show signs of requiring more help around the house, and this is where we can be on hand to help with our home help  service.
So, if some hoovering, cleaning, shopping or a spring clean will help, our friendly team can be on hand to provide some domestic assistance to keep your home looking lovely.
Our Companionship service is at the heart of our service and perfectly matches our 'People, above all else' culture. All too often, the elderly can suffer from loneliness and self-isolation – which can seriously affect their health and well-being.
A few visits a week for companionship and social interaction, or to assist with attending a family event or occasion can make all the difference to the well-being of your loved one. You can relax in the knowledge that all of our carers are fully insured to provide transportation.
We are here to provide assistance as and when required and to support with day to day tasks such as getting dressed, washed, and remembering to take the correct medication can be challenging for the elderly or those with disabilities.
Personal care is just that: it's personal, and that is why everyone of our care packages is tailored to meet our clients needs.
Our aim is to support our clients to remain in their own home and help them to live independent fulfilling lives.
A diagnosis of dementia can be devastating and life changing to family members and life altering to their loved ones and understanding and managing the changes in your loved one's behaviour and demeanor can be hugely worrying and distressing.
Our visiting hourly and live-in carers are fully trained in managing the needs of our clients who are living with dementia. We will support you and work with your GP, District Nurse and wider health support team to ensure any behavioural changes are noted and where necessary the care plan reviewed as required.
Being a main carer brings significant responsibilities, upset and challenges – and we fully understand how difficult this can be. Respite can provide much needed, temporary support to enable you to benefit from a short break from the demands of providing care for a loved one.
Our Respite service can give you an hours break in the day, a few hours, or a sleeping overnight, or we can provide a full-time live-in carer for a week or two.
Palliative/end of life care
When faced with the need for palliative or end of life care, we fully understand that this can be a very emotional and distressing time for families, and we are very experienced at providing the specialist support and help at the time you need it most!
Our carers receive specialist end of life training and are compassionate, kind and patient. We can provide one-to-one care including support with medication, meal preparation, personal care or simply doing some household chores.
We want you to be able to spend time with your loved one and will work alongside other agencies to ensure the correct level of home care is in place for your loved one and their personal circumstances.
Unique Senior Care have significant experience in providing person-centred, domiciliary and live-in care options for people living with specialist and complex conditions ie Parkinsons, Learning Disabilities, Autsim, Dementia, Parkinson's, Multiple Sclerosis or have suffered a Stroke
Whilst you or your loved one may have a specialist need, this may not mean that you or they cannot remain living at home. Our expert carers can provide all the specialist care and support to enable you to remain living at home and avoid the need to move into a care home.
Meet Nikki, our Registered Care Manager for Stratford-upon-Avon
We are delighted that Nikki is the Registered Manager for our service in Stratford on Avon.
With over 20 years care experience, she started her career in carer at the age of 16, working in a care home looking after the elderly, whilst also studying at college to gain her Health and Social Care qualifications
Nikki is now a very experienced Care Manager, having worked in a range of different care settings from private and public hospitals, care homes, home care and including 18 years working with Mencap supporting people with Learning Disabilities.
A huge advocate of elderly care at home, Nikki fully understands the benefits of physical and mental wellbeing of both her clients and her support team and she truly believes in the right for everyone to be able to live safely, with respect and dignity in the comfort of their own home, surrounded by the things they know and love.
Nikki loves getting to know our customers and their families, as they are all unique. She also understands the benefits of listening to their life stories, and hearing about their interests and wider families; as this enables her team to really know the people they are caring for and make each visit count and make them happy.
Outside of work, Niki has two children, two dogs – one of which weighs more than her two children and enjoys getting out in the countryside for a family walk.
Nikki
Registered Care Manager
Unique Senior Care, Suite 5A & 5B, Hatton Rock Business Centre, Hatton Rock, Stratford-upon-Avon, CV37 0NQ
Monday – Friday 08:30am-8:00pm
To talk to a member of our team about how we can help you. Someone is available to discuss all Care enquiries 24 hours a day, seven days a week.