We provide Live-in Care across the whole county of Nottinghamshire including:
When looking for care and support, people often think that a care or nursing home is the only option. However, research shows that given the choice people would much prefer to carry on living in the comfort and familiarity of their own home.
Live-in Care is one of the most popular and cost-effective alternatives to a residential care home. This is where a highly trained Caregiver comes to live with you as a PA in your own home to provide care, companionship and support, and help you to maintain your independence and dignity.
Our award-winning training for our professional Caregivers will ensure they get to know you and provide high-quality, personalised care and support. This relationship, along with your bespoke personalised care plan, is at the heart of what makes Live-in Care the ideal solution for individuals and their loved ones.
What Makes Unique Senior Care Different?
You can be assured that we have an absolute focus on providing the very highest quality, person-centred Live-in Care for our clients in and around Nottinghamshire.
As a provider of regulated care services, you can be confident in the knowledge that we are fully registered and compliant with the Care Quality Commission's (CQC) regulations.
We are one of only 4% of home care providers in England to have been awarded an Outstanding rating by the Care Quality Commission (CQC)
Our award-winning service is based on personal experience and ensuring we always put 'people above all else'
We are regularly recognised as providing industry leading training to our colleagues
Our services are personalised and tailored to your needs with the aim of allowing you to remain living independently in your own home
You will receive a service that is Well-led, Safe, Caring, Responsive and Effective
All of our Caregivers are directly employed
We only recruit the best (our application to hire rate is 1 from 100) and all our Caregivers must pass our 'Mum Test' i.e. we would allow them to look after our own loved ones
Your 100% satisfaction is our aim – if you think we need to do better, please let us know
Our standards are uncompromising, and we are very proud of our reputation for providing an outstanding service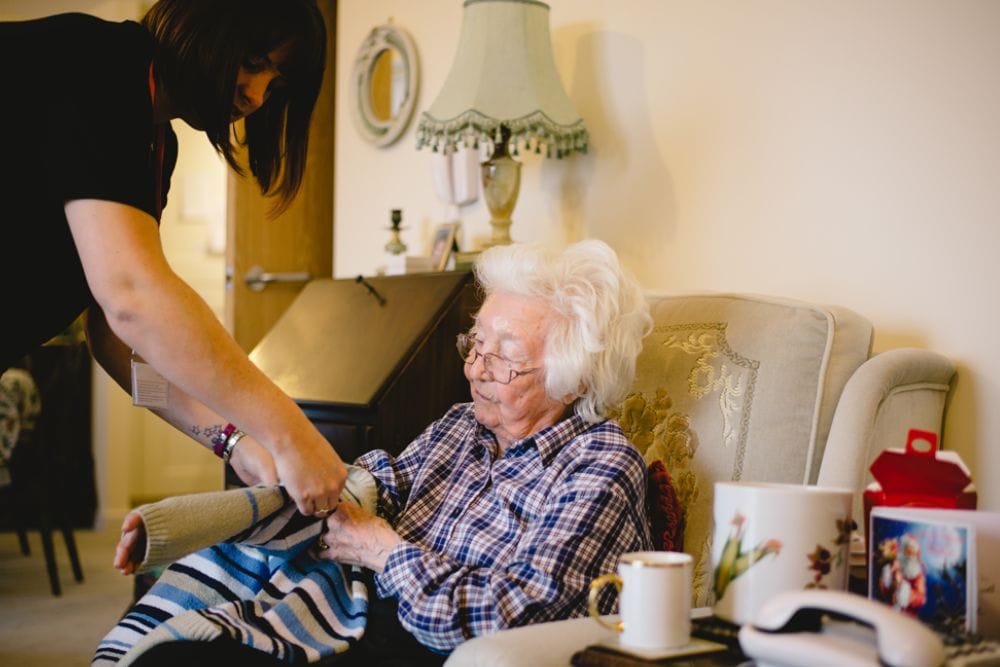 Following your initial enquiry, the first stage of organising Live-in Care is to arrange a care consultation with one of our dedicated Live-in Care Managers. This is where we gain a detailed understanding of your circumstances, normal daily routine, and interests.
Your care manager will then consider who would be the most appropriately experienced and trained Caregiver for you, to ensure we achieve the agreed required outcomes from the service and will be looking to match our Caregiver for personality and interests.
Prior to commencement of the service we will prepare a detailed personalised care and support plan which will outline all elements of what you can expect us. You will have a named office contact and regular communication to ensure we are continually reviewing the service meets your needs and adjusting the care plan as required.
All feedback from you or your family will be welcomed and carefully reviewed to identify and changes that would benefit you and our wider service.
More and more people are choosing Live-in Care as it enables you to continue living in the comfort and familiar surroundings of your own Nottinghamshire based home – surrounded by the comforts, possessions and memories that are important to you and provide reassurance whilst retaining your independence.
The service will be tailormade to meet your personal preferences and any care needs through flexible one-to-one support available when you need it. Having a Live-in Caregiver who will be matched to you will ensure there is always someone to talk to as a companion and enable you to stay connected with family and friends.
Benefits of Live-in Care vs a Residential or Nursing Care Homes
| Benefits | Live-In Care | Care Home |
| --- | --- | --- |
| Remain in the comfort of your own home for life | | |
| Enjoy a service which is fully personalised to your needs | | |
| Consistency of care with a dedicated team of Caregivers | | |
| Care tailored to your needs on a one-to-one basis | | |
| Meals of your choice are prepared for you | | |
| Continue living with your pets | | |
| Reduced risk of infection or hospital visits | | |
| Peace of mind for your family | | |
| Maintain valuable relationships in your local community | | |
| Continuous companionship reduces loneliness and isolation | | |
How 24-Hour Live-in Care works
We are a care company that specialises in one thing: people.
Every member of our team shares our ethos of putting 'People, above all else'.
Our dedicated Live-in Care team have a wealth of experience in the care industry and all of us have personal experience of organising or providing care for loved ones, friends or clients.
We truly know what outstanding good care looks like and are committed to delivering the very best service for all of our clients and their families.
We are proud that over 90% of our management and office support team are 'home grown' and have progressed to bigger roles in the organisation as a result of our industry leading learning and talent development programme.
Claire
Live-In Care Registered Manager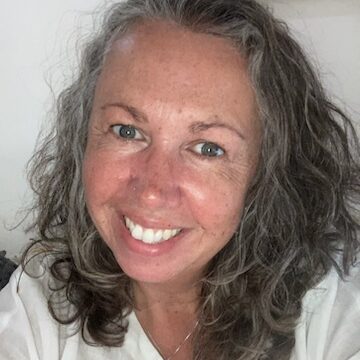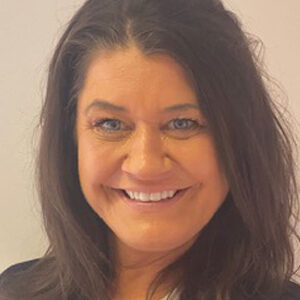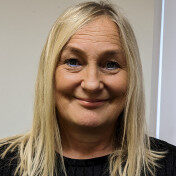 Camilla
Care Co-ordinator