At Unique Senior Care our fantastic, in-house learning and development team recently added another award to their growing collection.
Director Philip Maundrill, Learning and Development Manager Jo Cleary and Learning and Development Officer Hannah Stokes, met with HRH Princess Anne to collect the Princess Royal Training Award.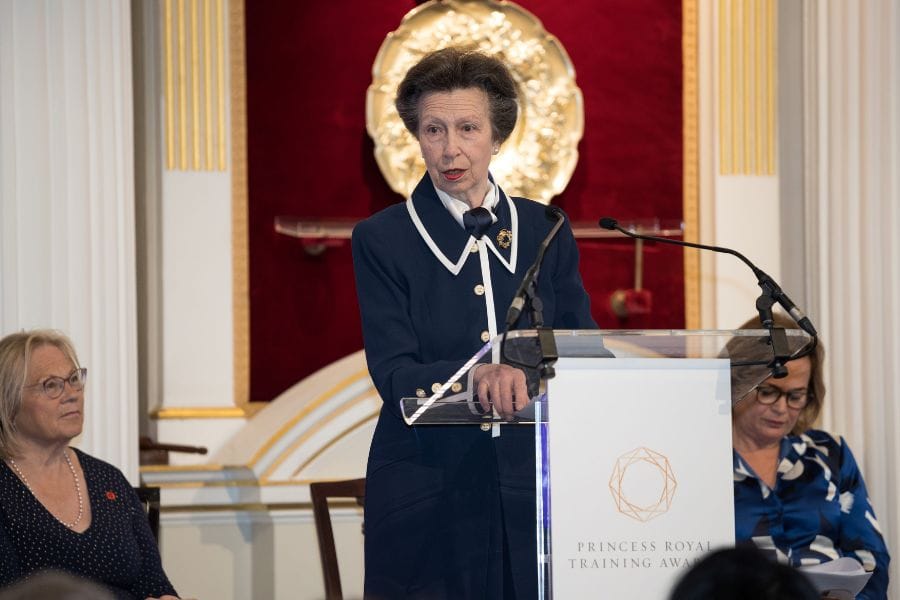 HRH Princess Anne speaking at the Princess Royal Training Awards.
The Princess Royal Training Awards recognise and celebrate organisations across the United Kingdom which have demonstrated exceptional commitment to employee development. The prestigious award seeks to highlight the range and quality of development opportunities that exist in the industry.
"This award reflects the dedication, commitment and leadership of leaders and managers at every level across the organisation and we are so proud to receive it!" – Jo Cleary
Our vibrant learning and development programme includes workshops and autism and gender diversity training. Internal promotion is another large part of our success, with 28 out of 31 operational leaders stepping into senior roles.  27 out of 28 of those promoted, originally began with Unique Senior Care as Caregivers. 4 out of 5 registered managers recruited internally, including 3 who started their journey as Caregivers.
Congratulations to the whole Unique Senior Care team for all of their hard work. If you are interested in joining our organisation with its award-winning opportunities, then click below to explore our roles.